Home | News | East KY Board | Classifieds | HazardKentucky.com


WSGS & WKIC - Celebrating 67 Years On The Air
Radio listeners have tuned in to WSGS and WKIC in Hazard for over six decades. Whether you grew up in the '40s, '50s, '60s, '70s, '80s or '90s & beyond, you most likely have a radio memory from a favorite song to a particular program or broadcast. Many of our listeners have been with us since the very beginning - November 23, 1947. Our original studios were located in the basement of People's Bank on Main Street. One of the early programs was the "Man on the Street" show. Announcer Hugh Dunbar interviewed anyone who happened to walk up to the microphone. The program took place in front of People's Bank on Main Street and at Begley Drug, later Huff Drug on East Main Street. WSGS's strong signal can be heard throughout Eastern Kentucky and parts of Central Kentucky, Virginia, West Virginia, Tennessee, and Ohio. WSGS first began broadcasting the the 1950s as WKIC-FM. It was the first FM station in the East Kentucky Coal Fields. During the 1960s, WSGS held the distinction of being the most powerful FM in the state. Today - WSGS broadcasts a 100,000 watt signal and has a greater coverage area than any FM in Kentucky based on FM Atlas, a national publication. The station was the first in Kentucky to broadcast a Country Music format on the FM dial. In the 1960s, the "easy listening" format dominated most FM stations in the United States. WSGS began playing Country Music on a full-time basis in 1968. Licensed to serve Hazard, Kentucky, WSGS is owned by Mountain Broadcasting Service, Inc. Originally an affiliate of the Mutual Broadcasting System, WSGS joined ABC in 1967 in order to broadcast Paul Harvey's daily newscast. Harvey was heard on the station for over 40 years. WSGS also uses programming from Clear Channel's Kentucky News Network.
Throughout its history, WSGS has been the home of several well-known and respected broadcasters such as Ernest Sparkman, Jay Lasslo, Quentin Combs, George (The Singing Miner) Davis, Glen Sims, Rod Williams, Bill Buckner, Jim Brown, Virgil Walton Napier, Pete Pickins' Wayne Combs, Randy Walters, Bob Mansfield, Jerry Yarbrough, Hugh Dunbar, Jerry Leighton, talk show host Charlie Wilson, John McIntyre, Faron Sparkman, Stuart Shane, Scott Napier, Bob Hale, Bruce Gee, Chas Gayheart, Michael Dwayne and Randy Lunquist. Ernest Sparkman was with the station for nearly 60 year, and Jay Lasslo for 41 years. To many listeners in East Kentucky (and beyond the region who could pick up the boom signal of WSGS), Ernest and Jay were the voices of mountain high school sports for five decades, doing regular games along with district and regional tournament action, and every game of the Kentucky State High School Boys "Sweet 16" Tourney during their time at the microphones.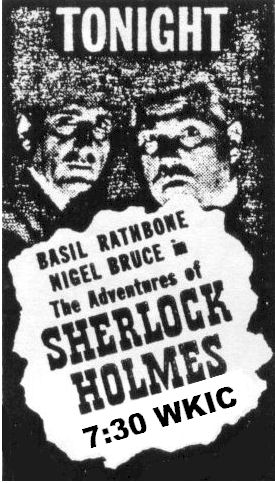 "I was born and raised in Perry County. My dad Ross Davis played music on WKIC. I sang with them when I was 6 years old. They had to stand me on a chair to reach the mike. My first song was Candy Kisses. They were called the Kentucky River Boy's. But I think they had another name at one time. I would love to see some of their pics on your site. They were Corbitt Grigsby, Charlie and Elson Haley, Garland Sumner and Ross Davis. Thanks for your site, it hold's a lot of memories. Even better, it brings home to us no matter where we are." Shelby Ward (Davis}Chillicothe, OH

"My father, Homer Charles Profitt, played music on WKIC when he was 14 in 1947. I would like to know if there is anyone around there that could tell me anything about his radio days. My father died in 1973 at the age of 40. I would appreciate any e-mails in regards to this subject." David Allen Profitt, Falmouth, KY

"I lived in Hazard from 1939 until 1948. I don't think WKIC came on the air until after the war ended, because we always listened to stations in Louisville and Cincinnati to get war news. Those stations were clear at night but usually couldn't be heard in the daytime. Hazard got a radio station and an airport at about the same time, so we thought we had hit the big time. The Singing Miner was on the air about then and Hazard even had a big-time radio star. I remember seeing him on the street in front of my father's store (Julian's Department Store). There was a store down Main Street that had an outside speaker that played when the singing miner was on the air.

My other memories of Hazard include Roy Acuff playing and singing on the courthouse steps, and the wartime scrap drive when citizens brought in so much scrap metal it was piled all the way around the court house. Trucks hauled it across the bridge to a train to be hauled off to the war plants. I also remember the spontaneous parade and celebration that went on all the way down Main Street when the war ended. It lasted all day and into the night. My sisters and I stood on the sidewalk in front of the Major Store and beat on an old pan with a metal spoon. There were cars backfiring, horns blowing and bells ringing. I never saw such a party before or since.

We lived up on Cedar Street and I can remember the sound of coal cars jamming together down by the river. You could hear it all night long. We were aware that coal from the Hazard area was helping to win the war.

I'm glad to see that WKIC and the Singing Miner are still getting some recognition even in the 21st century.

" Howard Murrill

, Lenoir City, Tennessee

"YOUR NAME GOES MARCHING ON. I REMEMBER THE SINGING MINER SINGING THIS WHEN I WAS IN SCHOOL IN HAZARD, KY. THE 50'S. GOOD MEMORY."

"In the 50's I was young and carefree, WKIC started me out enjoying radio in the morning, during the day, Jimmy Davis calling me home from play with his soft tones, 'come home, come home, it's supper time' and the refrains from Red Foley, putting the day to rest.

Then I grew up, had children and grandchildren and WSGS was my link during football and basketball season, as I sat back in an easy chair down here in Spartanburg and listened to my grandson play ball, so far removed and yet through WSGS, I was right there cheering them on.

I keep up with my hometown through WSGS now and really like the old poem says, 'grow old along with me, the best of life is yet to be...' and keep on going, Folks, and you can rest assured that I will be listening way down here in the South. Thanks for many years of good programming, good listening and just good sangin". IdaLee Hansel, Spartanburg, SC

Sports has been a big part of WKIC and WSGS's history for 60 years from the State Tournament to University of Kentucky basketball and football games. We first starting covering high school football games on the radio in the late 1940s. Our first local basketball broadcast was heard a week after the station signed on the air. And when the station signed off the air each day - the song, Goodnight Dear Lord by Red Foley was played.

Maybe you remember what announcer Glen Sims use to say right before the noon news each day. He said - "It's twelve noon, Shorty." That was a comment to Hazard Fire Chief Shorty Sizemore to ring the fire whistle at lunch time. Maybe you remember the letters to Santa Claus, Music for Everybody, or Flight 1390. And there was the Singing Miner doing Boogerman in the Bushes or White Shotgun or Paul Harvey News which has been heard on the station everyday since the 1960s. What's the longest running program on WKIC & WSGS besides and news and the obituary column? The Camp Nathaniel program - which has been heard for 60 years.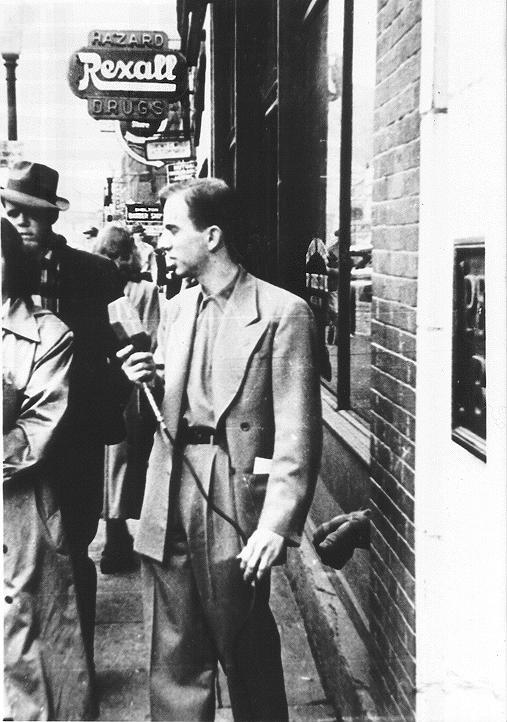 Judging from our readers' responses, the song, "Goodnight Dear Lord" holds lasting memories, even though it hasn't been aired at the end of a broadcast in over twenty years. Both WKIC and WSGS plan to begin airing the song again - soon - at the end of each day. Although WSGS is on the air around the clock, the song will return to it's regular spot, at the end of each day.
"I remember the 'sign off' song, and the Country Music of the mid to late 60's that they played. And of course the UK sports. And just the other day I was thinking of it's twelve noon, Shorty." John Shepherd East Liverpool, Oh.
"I remember I loved to hear the song, Goodnight Dear Lord that played as the station signed off the air at night. I wish they would play that song again each night." Susan Whitaker, Hazard, KY
"Long before I learned how to tell time I can remember the radio playing, 'The setting sun has gone away, the day has turned to night, and now dear Lord to you I pray for tomorrow's morning light.' Mommy always kept the radio sitting on top of the refrigerator and when I heard that song I knew there was no more play for the day. How many of you remember that?" Jean
"Not heard that song in so very long. When it came on the radio, I too knew play time was over and it was time for my bath." Anonymous
"I enjoyed the comment from the lady who said she remembered the closing song of the day, Goodnight Dear Lord. That brought back a lot of memories for me also. We did not have TV for many years when I was growing up and we always listened to the radio. The song Goodnight Dear Lord became a part of our daily family life. I was very sad when you decided to discontinue the song after you extended your broadcast time. In fact it became such a part of so many lives that I wish you could bring it back as perhaps a close to your daily program as you prepare to go into your late evening program, maybe after the 6pm news or some other spot. I think it would be a good song to be remembered by the generations growing up today as well as my generation. Thank you for your great work!" Sharon Caldwell, Hazard, KY
"Goodnight Dear Lord" was performed by the late Red Foley
"The setting sun has gone away, the day has turned to night,
and now dear Lord to you I pray, for tomorrow's morning light,
Good night dear Lord, I thank you for today,
I pray dear Lord, give me another day."

"My entire childhood was wrapped around WKIC. When my daddy and big brothers were overseas in the army, we listened to Gabriel Heater to tell us how the war was going. Country Boy Feltner sold us houses full of furniture for three hundred dollars, we went to Taulbee Furniture Company for live shows, I sing 'Boogerman in the Bushes' for my grandchildren, we learned about hadicol and the benefits of drinking good 'ol cabbage juice, and who can forget the poor ol woman who washed and washed until she broke her back.....the Singing Miner gave us all this. Your radio station gave us the adventures of Princess Pet, Brown Mule and Brown Bear...Lamont Cranston and the Shadow...ah, WKIC has been there all the way." Helen Chaney, Hazard, KY
"WKIC was so much a part of my teen years. I was interviewed by 'The Man on the Street', sang daily with 'The Singing Miner', and was entertained by the announcers who were masters at their work, and I remember 'The Shadow', 'The Lone Ranger', etc. in the evenings while I was supposed to be getting my homework." Ida Lee Hansel, Spartanburg SC
"My dad is from Hazard Kentucky does anyone remember him as the Country Drifter. He played on the radio in the 60's. His name is Lee Sexton. He now lives in Newport, Ky. He has 5 children and 7 grandchildren." Dorothy Sexton Harris
"Senior year at M.C.Napier...spring of 1975.....2 favorite songs..'Loving You', by Minnie Ripperton, which I had dedicated to my 'then' girlfriend, Donna, and 'Rock Your Baby', by George McCrae, which I requested at least once a week before class...the disco era was just in its infancy and the 'bump' was the dance to do (in all its variations ) and 'American Bandstand' served as our dance instructional format....we dressed black and danced black while retaining our 'Summer Blonde' locks and backyard tans...puka shells and silkscreen shirts with hiphugger jeans and 7-inch platforms transformed us into early versions of John Travolta...the mid 70's at M.C.Napier ruled!" Shane Patrick O"Brien, Frankfort, KY
"In 1948, while in the 8th grade at Walkertown Elementary School, I had a crystal radio receiver I had ordered from Popular Mechanics. The radio was hidden inside a textbook with the antenna wire connected to a radiator. Reception was great since the radio tower was only 300 feet away. I don't remember any of the programs during the day but I did listen to Kentucky basketball games at home, also about 300 feet away from the tower." Jack (Don) Gross, Huntsville, AL
"Congratulations. Good to hear you are still on the air. I remember Shorty Sizemore - I knew him well. My boy friend would call you and request 'Dance Ballerina.' It was my favorite." Betty Strong Hobbs, Fort Wayne, In
"I remember the very first year your radio station began. Our family operated the Ralph Reda Grocery at 375 East Main Street. I had a small radio behind the counter and loved to listen to the musical programs, especially the requests that listeners would make to hear or dedicate a certain song to someone. Also, a friend and I made a recording there in the basement of the bank. My friend's name was Delora Jane Greenlee. She sang 'A Tree In A Meadow' while I accompanied her on the piano. I only wish I still had that record, but that was over 50 years ago." Billie Reda Sowers Dayton, Ohio
"Most days at noon time, did the station have the Eddy Arnold Show? I remember at around noontime you always would hear the famous Cattle Call. Also I remember on Sunday morning there were a lot of good preaching by some of the church's in the area. Also something I will not forget - I drove the Singing Miner and a funeral owner up to Ohio one weekend. We were in the area of Jackson, Kentucky after night time and it started raining and then every one started to search for the wind shield wipers. It got scary for a minute. This was in the early 50's. Have a nice day every one." Robert Red Williams
"Does anybody remember Glen Sims saying Don't forget to feed the birds? and wrapping up his show with Bye Little Granny?" Vicki L. Sims Springfield, Ohio vls1104@aol.com
"In the late 50's my sister and I had a program on WKIC, along with 'the Singing Miner.' It is very fond memories!! I continue to listen to news on the net." Trena Caudill, North Carolina
"I remember back in the year, probably l948-49 or 50 - Jerry Leighton had a Saturday morning Man of the Street program in front of a large grocery store and he would ask a question to a person, and if no one answered the question it carried over to the next Saturday and the amount of free groceries would add up. I found out the answer to the question, What is the white of an egg called? My mother who was working Downtown and close to the store, across the street at a clothing store [wish I could remember the name] and I went down to the grocery store and I answered the question and won about 6 bags full of groceries, and was I happy? No one will probably believe this but my husband worked with a guy from around Clinton, Iowa when our daughters were about 4 and 7 years ago. The employer had brought his wife and 3 sons down from Clinton. Later they were divorced and his ex-wife and her 3 sons moved back to Clinton. We went to visit her many times. Later she married a guy who had been a radio announcer at the same station with Jerry Leighton and when we met he mentioned he had been there and Jerry' name and I nearly fainted. We are still very good friends and visit back and forth all the time. His name is Ted Wilk and currently lives in Cordova, Ill. across the river from Clinton, Iowa. Talk about a small world. Tonight I got into website and saw several pictures of Jerry and was so very sorry to read that he passed away in l985. I am going to immediately send email to Ted and Lois so he can go to the website and bring back his memories of Jerry. I do so remember his dark hair and wonderful smile and personality. He probably will also have some good memories about the radio station. Thanks, for your website and I feel like I am back in the 40's and 50's again. I joined Classmates and now I can communicate with old friends and am looking forward to coming to Hazard in the fall to meet some of my old classmates. I couldn't find anyone I knew back in 1963. I graduated in l953 and was very disappointed then but am very excited now to come back to Hazard." Connie Pickett Caldwell, Hartford, Illinois concald@home.com
"I was born in Hazard at the Mount Mary Hospital. I left hazard in 1971 joining the air force versus being drafted in the army. I remember listening to WKIC for many years and miss it. I particularly liked the sign-off at night but can't recall it. Can anyone help?" Larry Stout, Liberty Center, Ohio
"We lived in Hazard in the '50's. My dad played on the radio station. He was one of the Kentucky River Boys His name was Ross Davis." Moses Davis, Port Charlotte, FL
"Hello, I would like to know if you have any info on a group called the Blue Ridge Mountian Boys. Also if you would know of any links that I can visit that might have them. Thank you." Amanda Gwinn, Lothair - Hazard KY
"I grew up in Hyden, KY and listened to radio in the 50's and 60's. I am fifty three now and would love to hear music from home." Della North, Oklahoma City, Oklahoma
"I,am from Hazard Ky. I remember WKIC. My Dad use to tap dance there. His name was, John Henry Smedley. They called him Snowball." James D. Smedley, Cincinnati OH
"I grew up listening to Bobby Benson and Straight Arrow on WVLK out of Lexington, Ky from late 40s to mid 50s. Sure do miss those old shows. I collect a lot of Roy Rogers stuff." Bob Mineer, Maysville, KY
"As a child I listened to half-hour radio shows like "The Shadow," "Sergeant Preston and The Royal Mounted Police," "Straight Arrow," and "Bobby Benson and the B Bar B Riders." Commercial jingles, like that for Nabisco Shredded Wheat, the sponsor for "Straight Arrow," still remain in my ear." Anonymous

"I grew up in Hazard, KY in the 40s and 50s. I also listened to 'Sgt. Preston of the Yukon', 'Hop-A-Long Cassidy', 'The Roy Rogers Show' and I believe that these shows probably had some influence in molding our character. The shows always made us want to on the right side of the law and that crime does not pay. However, my very earliest memories of WKIC was watching my Aunt Theona place her hands on the radio to feel the vibration as her brothers, Grover Hurt and Curtis Hurt along with Corbet "Dewdrop" Grigsby plunked their banjos and guitar and sang such tunes as 'Pretty Polly' and 'Barbara Allen'. I really have enjoyed visiting this web site." Carol Jones Staten, Dayton, Ohio
"I remember WKIC very well. Long before television was brought into our house our entertainment was the radio and WKIC. My mother could set the clock by me. When it was time for 'my radio programs' RE: Sgt. Preston of The Yukon, Sky King, The Lone Ranger, Bobby Benton & The B Bar B etc. I would hit the kitchen door and listen to them as I ate my supper. Those memories from the very early 1950's. I have many fond memories of WKIC & WSGS and radio in general throughout my life, spanning over a half-century. I wouldn't trade growing up here for anything, especially in that era of the late 40's. I can't help but reflect back through the years and how I followed High School Sports. The games I couldn't get to, I tuned in to WKIC and WSGS. Like many of you, I grew up listening to Ernest Sparkman, the man with the "great voice." Later on it was Ernest & Jay Lasslo. WKIC and WSGS were the pioneers in sports broadcasting across Eastern Kentucky. Everyone listened to the one and only "East KY Sports Network" and are still doing so. I'm still in awe of Ernest and Jay and probably always will be. What a great team they were!" Richard Blount, Hazard, KY
"I just love listening to old radio western's." Chuck Newton, Pensacola, FL
"This is the only radio station I ever listen and I have been listening for 53 years. Thanks for bringing this station to Hazard." Dr. Vernon Cooper, Hazard, KY

Greetings from Missouri! My name is Wayne Combs. My radio career began when I was a MC Napier High School student. I became a WKIC Announcer/Newsman each afternoon after school at age 16. Probably, I would not have been able to go into radio at such a young age had it not been for an excellent Speech Teacher. The Perry County teacher who stands out most in my mind is Ruby Allen. I had her in Speech Classes at both MC Napier High and Hazard High. Mrs. Allen took me to the Pikeville Regional Speech Festival in the Radio Broadcasting Category for each high school and to Lexington for the State-Wide competition in Radio-Speaking. With that background, I was hired by Ernest Sparkman when WKIC was located in the basement of the Peoples Bank Building. I went on the air rather abruptly in an emergency situation. While Ernest was away from the station making a business call, I showed up early for a job interview with him on a Monday morning. At that time, announcer Pete Pickins needed to leave the station immediately to take his sick wife to the hospital. Norma Strong, Assistant Manager, asked me to go on the air for Pete because there were no announcers around. There was just one problem, I didn't know how to run the control board! The station's engineer, Yancey Bowling, ran the control board for me that day while I talked and played commercials and music. Later, News Director Paul McGrainer taught me how to write news using the Associated Press Style Book. Also, I learned from Paul how to cover the Hazard City Council Meetings, etc. I will never forget the excitement of getting my first job! I was hired to replace Harry Minnick who was leaving to attend Eastern Kentucky State College. About two years later, I enrolled at the University of Kentucky in the fall of 1960 and worked for the campus Radio Station. Eventually, I worked in Radio News at WGH in Norfolk, Virginia, WSGN in Birmingham, Alabama, WIL in St. Louis, Missouri and WHB in Kansas City, Missouri. I remain in Radio News, having moved to Missouri in 1968. Your Online Local News from 750 miles away provides a great service for me as well as the rest of world. Thank you for getting on the Internet! Also, many thanks to Ernest Sparkman for giving a poor kid like me a radio job!

"My earliest memory of WKIC was when my grandpa, Taylor Browning preached for the churches of Christ in that area. I think the old records that were made of the services have 1951 or it could be later. I have had cousins that were radio announcers, Wayne Combs and his brother Quentin Combs. Thanks for letting me add my two cents." Peggy Browning Clark, Lynch, KY

"Come a long little children come a long, while the moon is shining bright. Get on board and down the river boys, the Kentucky river boys tonight. I have listened from day one to now. Thanks!" No.1 Fan Brownsfork, KY



"My earliest memories of WKIC concern my Leslie County grandfather, who was known for being stingy, looking at his pocket watch until almost the very second that the local newscasts were aired in the early 1950s. The big radio, with a battery almost as large as a car battery, was turned on 3 times a day. Visiting family members of all ages gathered around my grandparents to listen. When the obituaries at the end of the news were read, off went the radio! If anyone dared to object to the radio being turned off, my grandfather would say he didn't want to run-down the battery. Evidently, that section of Leslie County didn't get electricity until the 1930s and the old radios continued to be used for many years. Finally, my father & aunt, wanting to hear music, in addition to news during visits to the farm, bought a new electric radio for their parents one Christmas. Guess what my grandfather said? Answer - The new radio would run-up his electric bill! When my parents moved to Perry County, I became a regular WKIC listener at age 8. After hearing Combs Grade School children talk about WKIC shows, I joined others my age, who rushed home from the bus stop to listen to the after-school shows for kids. In the summer, I remember riding a bike all around Airport Gardens and being able to keep up with what was on WKIC. There was no air conditioning in our subdivision back then. After the housework was done, the women basically sat on the front porch and listened to the radio most of the day. Thank you, WKIC, for the memories of early 1950s radio in Hazard!" Carol Melton, Airport Gardens, KY

"I remember the contest held at the station for the best sounding caller of the Phillip Morris slogan, in the late 40's, 'Call for Phillip Morris.' Do we have a winner?" Angelene Boyas North, Bradenton, FL

Each day before the 12 noon news, announcer Glen Sims would say, 'it's twelve noon, Shorty.' This was a comment to Hazard Fire Chief Shorty Sizemore's to ring the fire whistle which was done each day a lunchtime. Boy that would be something if somebody had that on tape. Steven N.

"I remember 'its twelve noon Shorty,' which meant for our Fire Chief Lawrence "Shorty" Sizemore to blow the fire whistle at noon." Anonymous, Hazard,ky.
I remember 'It's twelve noon Shorty' also." Anonymous

"This time of year, I often think of Letters to Santa Claus on WKIC. Thank you Mr.Lasslo and Mr. Sparkman for bringing them to us. One of the great memories of my childhood!" John Earl Goff, Jr., Hazard, KY

"I can remember when the radio station was in the basement of Peoples Bank. Some of us Lothair School students came to the radio station to sing. When that sign ON THE AIR lit up I still remember the excitement I felt. Later on I would always listen to the radio for the school closings. I simply did not trust anybody else. They always got it right. I don't believe that in my lifetime I will ever hear anyone to compare with String Sparkman and Jay Lasslo. They were the greatest. They made basketball games come alive. Thank you for 60 years of goood listening." Carlene Shackelford, Hazard, KY
"I grew up in Leatherwood and in Hazard Ky. in the 50's. I can remember still the "Singing Miner," however, as we owned a "beer joint" in Leatherwood, ( Sally's Place) and the miners, many who lost their lives inside the hills, who frequented our place would "jam" at least once a month. The "Singing Miner's" songs, were the most popular they played. We would have guitars and fiddles and banjos playing, sometimes until the legal closing time was exceeded. I am sure WKIC was the strongest station we could pick up. I also remember a program called "The dinner bell roundup." In Hazard there was the Chat and Chew as, one has pointed out. There also was the Brown Derby. As many readers here have pointed out those WERE THE DAYS. Never will there be that time of innocence again, but we do have the memories, that hopefully will keep us until the Good Lord calls us all, one by one. Take care all you Kentuckians, everywhere." Tony Greer
"I remember back when WKIC's first broadcast was transmitted from the Hazard High School. This was around 1947. I think it was the last day of school at Rockfork school that year." Charles Jones, Lost Creek, KY

"I remember the Singing Miner singing the Boogerman in the Bushes and his lovely wife, Daisy singing about a Weeping Willow...my first soap opera, The Second Spring, Amos and Andy, The Shadow with Lamont Cranston, & Princess Pet!" Anonymous
"I'm from Viper, now living in Florida. The Singing Miner was a friend of my mothers." Debbie Campbell

"I listened to your station when I was 8 years old and I listen to your station when I need to about events and weather." Bobby Fields, Lafayette, Indiana

"I have been in the Air Force for 15 years, and I grew up on Asher Kentucky and loved WSGS when I was a young man." John E. Howard, Ladson SC.
"I worked in Hazard as State Police dispatcher, transferred to Hazard prior to the 1957 flood and worked with Ernest Sparkman during the flood and all other major floods. Also worked with, and a good friend of, Virgil Walton Napier." Cleatis Holbrook, Richmond, KY
I grew up listening to this station and find that in the mornings it is a ritual that I have accumulated." Wendy Pridemore, Hazard Community College

"I listened to your radio in the early days. Left Tribbey in 1954 for the USAF, came back in 1957 and have not been back to the Hazard area since. Your pictures bring back memories of my listening to WKIC back in those days. Thanks for the memories." Carlos Combs, San Antonio, Texas

"When I grew up in the late 50's, 60's and into the 70's we had no TV and we spent time listening to the radio in Hazard. I grew up in Leslie County." Allen Hollen, Nancy, KY

"Loved Sparkman and the Singing Miner back in the 50's. This website is a wonderful idea." Ted Fugate, Clinton. MD
"I grew up in Cumberland and remember listening to UK Basketball on WSGS. Also listened to many high school games and always enjoyed them." Kevin Hall, Sterling, VA
"From a former employee of yours when it was known as the BMG Broadcasting Corp. After spending 5 years at WCKY in Cincinnati, 13 years at the Lexington Army Depot, 18 years at the Army Missile Command in Huntsville, Ala. I retired from civil service in 1989 and returned here 5 years ago. Now living in Combs, KY." Yancey Bowling

"Your hard working engineer 1960-63." Doug Slough, Wytheville, VA
"I came to Hazard in 1947 to help install radio station WKIC. I worked with the original staff, Fred Bullard, Dick Goodlette & Charles Metcalf. Not long after we went on the air I met Ernest "String" Sparkman and we have been friends ever since. While in Hazard I met and married Betty Rogers. After this we moved to Atlanta, Ga. where I worked for WAGA-TV. I have good memories of Hazard and especially the card games. On one side would be String & me with our wives on the other side. I still wonder why the women always won." Eugene S (Gene) Adams. Decatur, GA
"I came to Hazard in 1953 to begin my first radio job with WKIC. The manager was Dick Goodlette, the co-manager-owner was Charlie Metcalf. The two real talents on the air were Ernest Sparkman, (who taught me a lot about radio), and George Davis, "The Singing Miner." There were three total "fox" women in Hazard at that time...Norma Strong, Kay Cornett, and Norma Vermillion. I was on a radio show with Bill Buckner called Club Santee and I did a regular control room shift daily and I was at the controls for all those great 'old time religion' style radio programs...one after another every Sunday. Here's to you 'Hazard' - some of the nicest people in the world and I know because I've been there." Rod Williams, Burlington, KY

"I grew up in nearby Knott County and listened to WSGS all the time." Dorothy E. Grim, Delaware, OH

"I have listened for years. Paul Harvey is great and so is the station." David Pennington, Knott County

"Although I have lived in Stanton 28 years I still consider Hazard my 'local station.' The shows are a constant reminder of the old WKIC and WSGS, Now many years later these programs are still fresh and very entertaining." Phillip Collins, Stanton, KY

"Think back to the year that they had the pepper eating contest at the Chat and Chew. My Aunt Marie beat the pepper eating champ by 1 pepper. Anyone else remember this?" Kathleen Cuevas, Chicago, Illinois

"When I was a youngster, I would visit my Grandparents and my Aunt and Uncle in the 50's and early 60's and with my transistor radio I would listen to WKIC-AM." Larry Harrison, Mt. Pleasant, Tennessee
"I grew up with WKIC and WSGS." Linda Dunn, Bonnyman, KY .

"I have been a faithful listener of your station for years." William King, Whitesburg, KY .
Do you have a photograph that relates to a WKIC broadcast that you would like to see added to this website? Contact us
| | |
| --- | --- |
| | Jean Ritchie On WKIC "We Ritchie sisters from Viper were invited very early in those beginning days to come down and sing our traditional songs on the radio. They wanted to use our appearance as a means of getting recognition and permanence for an official 'station' in Hazard. We did, 'Pretty Saro,' 'I Wonder When I Shall Be Married,' 'The Little Devils,' and, 'The Garden Hymn,' and a few others...they had plenty of time in those days! Happy memories." Jean Ritchie Pickow, Port Washington, NY |
Here are a few of the radio shows heard on WKIC in the 1940s and 50s.
"Bible's Breakfast Club" sponsored by Bible's Market in Hazard. The show was hosted by WKIC's Jerry Leighton who played a soothing platter, ate an imaginary breakfast and took listeners down the sunny side of the street.
"Bible's Market Basket" sponsored by Bible's Market. Announcer Jerry Leighton broadcast "live" from the store every Monday, Wednesday and Friday.
"Heatter's Mailbag" - hosted by Gabrel Heatter. Problems from listeners were solved, usually with a touch of humor.
"Miner's Ring Your Bells" - WKIC announcers asked listeners a question, giving them a chance to win merchandise from Miner's Supermarket in Hazard.
"The Lanny Ross Show", was a musical variety program hosted by featured singer Lanny Ross
"Club Clock" - a reminder of dates, local meetings, civic activities and the like.

George Davis, The Singing Miner
Straight Arrow
Bobby Benson & the B-Bar-B Riders
The Adventures of Princess Pet
The Kelley Family
Morning Madhouse with Jerry Leighton
Voice of Camp Nathaniel
Story Time with Uncle Remus
Can You Top This?
John Steele Adventurer
I Love A Mystery
Tell Your Neighbor
Saturday Morning Shindig (sponsored by Bailey's Service Station)
Kate Smith Speaks
Second Spring
The Roy Rogers Show
The Lone Ranger
Hopalong Cassidy
Rin Tin Tin
The Green Hornet
Tom Mix
Cisco Kid
Flight 1340 (later Flight 1390 with Jay Lasslo)
The Adventures of Long John Silver
Music For Everybody
Grandpappy (now known as Greasy Creek Bill)
Trading Post (later renamed Free Market)
Homemaker Harmonies
Remember a show that you would like to add to the list?

Want to know about a radio show that you listened to on WKIC or WSGS that's not listed on this page? Let us know by clicking here