Home | News | Trading Post | Message Board | Hazard Kentucky.com
---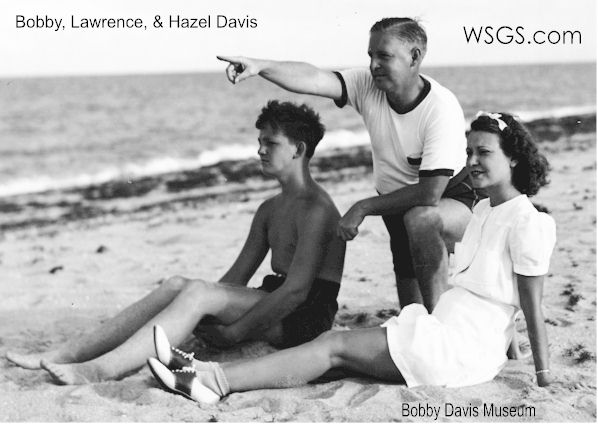 Hazel Eversole Davis, 99, died on April 14th at her home in Lexington. She was the widow of Lawrence Davis, who built many Hazard landmarks from La Citadelle to Memorial Gym. He opened Bobby Davis Park and Library in honor of his only child, Bobby, who was killed in a train accident in Germany at the end of World War II. The park featured a public swimming pool, something that had been unavailable in the area before. Hazel's husband also built the Virginia Theater on Main Street in Hazard and ran the Family Theater. He started Memorial Gym and La Citadelle, a mountain top resort that lured tourist to the area for 40 years.
Hazel Eversole was born in 1910 and was the daughter of Arthur Eversole and Anna Combs Eversole. She had been a resident of Lexington for the past 36 years. Davis was a member of the Hazard Presbyterian Church and the Hazard Perry County Garden Club. Hazel and husband , L. O. traveled around the world together but Hazard is what she loved the most. The rose garden and memorial pool at Bobby Davis Park were her favorite domains.
---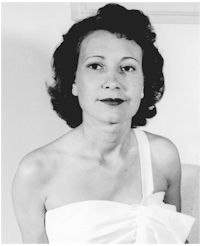 Hazel was preceded in death by her husband, one son - Bobby, two brothers - Joe and Cecil Eversole and one sister - Bernadine Enlow.
Survivors include one sister - Susie Brashear of Hazard, two nieces - Elenor Ann Goldburg of Louisville, and Blanche Smith of Louisville, two great nieces - Molly Ann Toler of Hazard and Mary Anne Kruger of Lexington, three great nephews - Bobby Dooley of California, Joe Eversole III of New York and David Wittenburg of Louisville, two great great nieces - Major Amy Anne Bishop of Lexington and Laura Jo Pelfrey of Hazard, four great great nephews - Skylar, Wade, Hank and Max.

I have always enjoyed visiting Bobby Davis Park. I am very thankful that the park was developed but always felt that it was a tragedy that Bobby's death was the reason it was developed. May she rest in peace and with her Savior the Lord Jesus Christ. Lorraine Collin, Hazard, KY
Mrs. Davis., I have wanted to meet you many times because I have always had a fascination with the Bobby Davis Park. My husband and I married there because I had played there and gone to the library there as a child. It has always been a special place to me as I know it was special to you for your son's memory. Thank You for that and Rest in Peace. Ann Campbell McIntyre, Hazard, KY
Hazel was a very special lady and a lovely person. I Loved her dearly and will miss her terribly. She was one of the sweetest and most positive people I have ever known. What joy she had for life - a quality that she passed on to anyone she met. The love and spirit of Christ definitely lived in her and was shared with everyone! She never hesitated to tell you how much she loved you. When I think of her I smile! Nancy Howard, Lexington, KY
Susie, Prayers and thoughts are with you and your family. Ms. Davis will be missed. Russell, Mary Lois, and Teresa Ware

Read more: http://www.legacy.com/gb2/default.aspx?bookid=5089678132218&cid=full#ixzz0mDardt4d

I am so sorry to hear of Hazel's passing. She lived a long and full life and I know that the family she left behind will miss her. Janice Keys
---
---